What is the Sound Bullet?
The Sound Bullet is the original rechargeable pocket-sized audio tester.
A powerful preventative and troubleshooting audio tool that is always with you when you need it.
Sound Bullet Trustpilot Reviews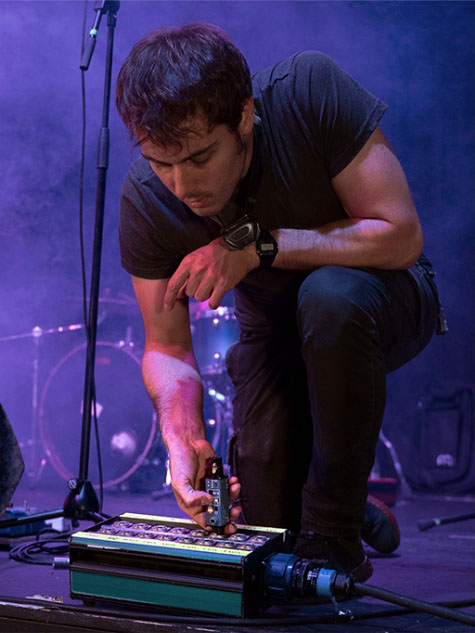 Pink noise or a 1kHz testing tone is routed to the balanced XLR, but it can also be routed to the 1/4″ Jack to test DI boxes.
Adjust the output level to -10, -20 or -40 dBu.
Inject your signal while checking for healthy P48. An easy, quick and effective way to thoroughly line-check your inputs before soundchecks or verify your patch during quick change-overs.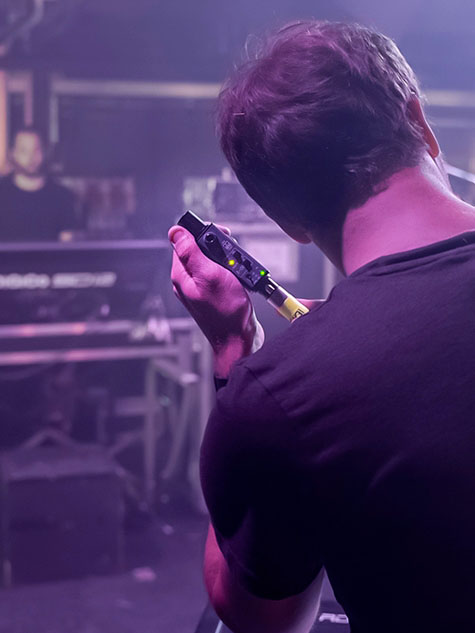 Audio signals plugged into the female XLR or the 1/4" Jack connector are reproduced by the internal speaker. If in loud environments, plug your headphones into the 3.5mm Jack output.
A handy meter will give you an instant reading on the signal presence and peak.
How does the Sound Bullet help you?
The Sound Bullet is an extremely portable audio signal and wiring verification device, designed to bring confidence to your workflow.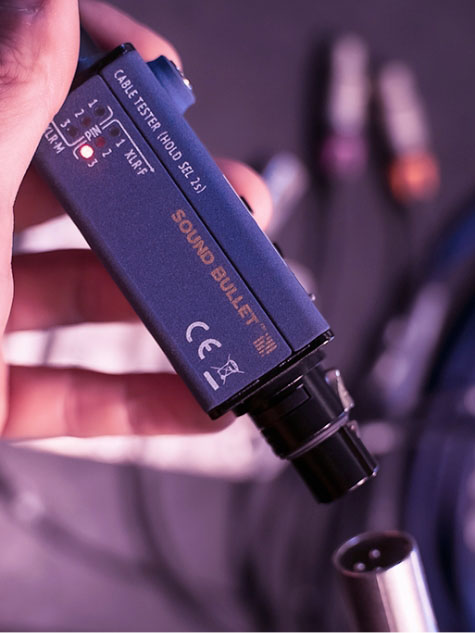 Find Faults Quickly
A fast, powerful tool that can be used as a substitute for each element that handles audio, helping you locate any faults quickly and effectively.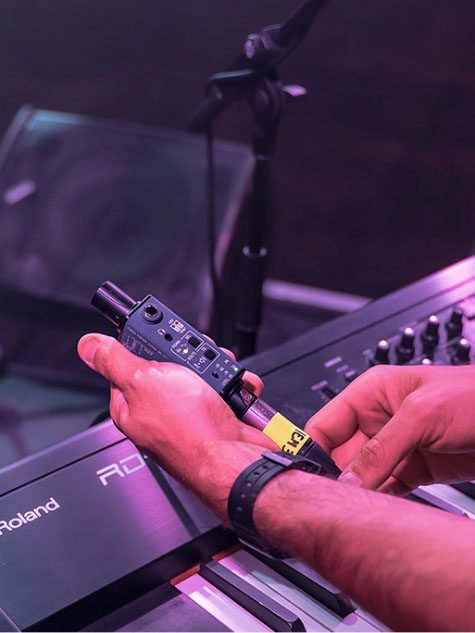 Preventative Tool
The Sound Bullet gives you instant diagnosis, helping you to prevent issues with complex audio setups, before it's too late.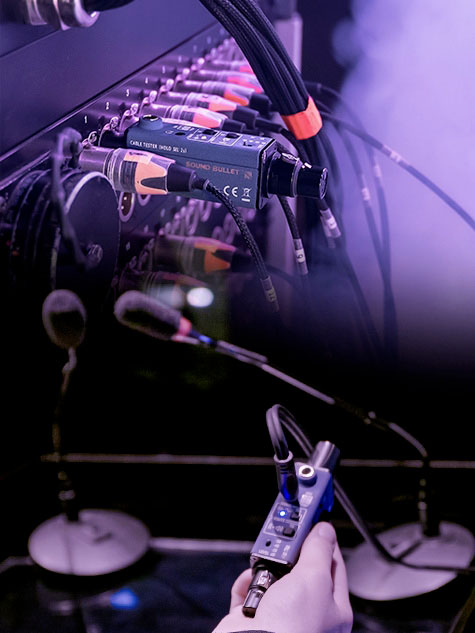 Multiple Applications
Designed for applications ranging from live audio reinforcement to studio recording, broadcast and television.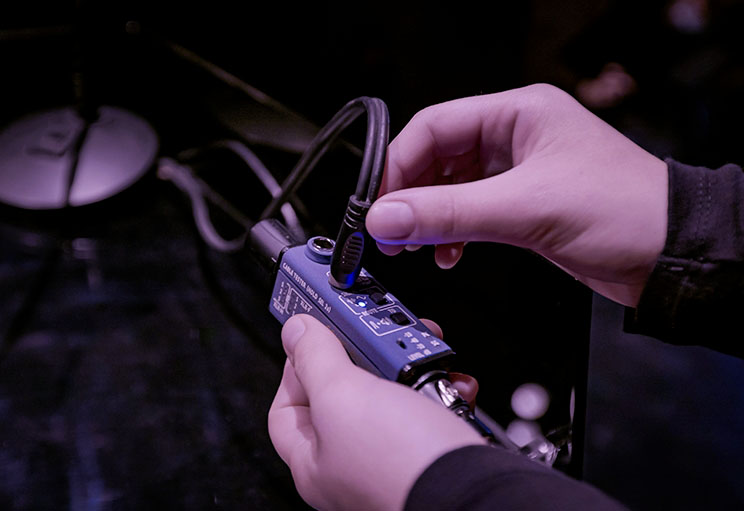 Test VT Audio Lines
Outputting the signal generator to the 3.5mm Mini-Jack port will allow you to test VT audio lines for conferences.
Test Mini-Jack lines for theatre shows before production arrives on site.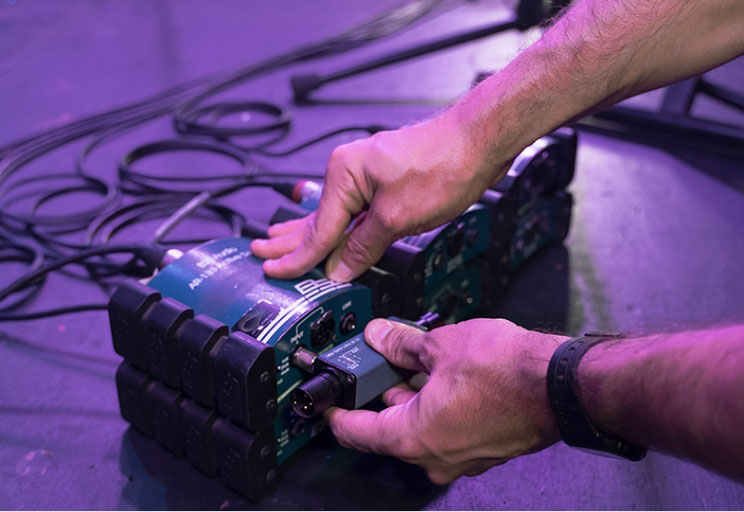 Instrument Signals
The 1/4" Jack output can also be used as an input to listen to an instrument's output.
The compact Jack-Jack adaptor provided allows you to plug your Sound Bullet straight into DI Boxes, guitar/keyboard amplifiers without needing extra patch cables.